Selenite Chakra Magic Wands
00144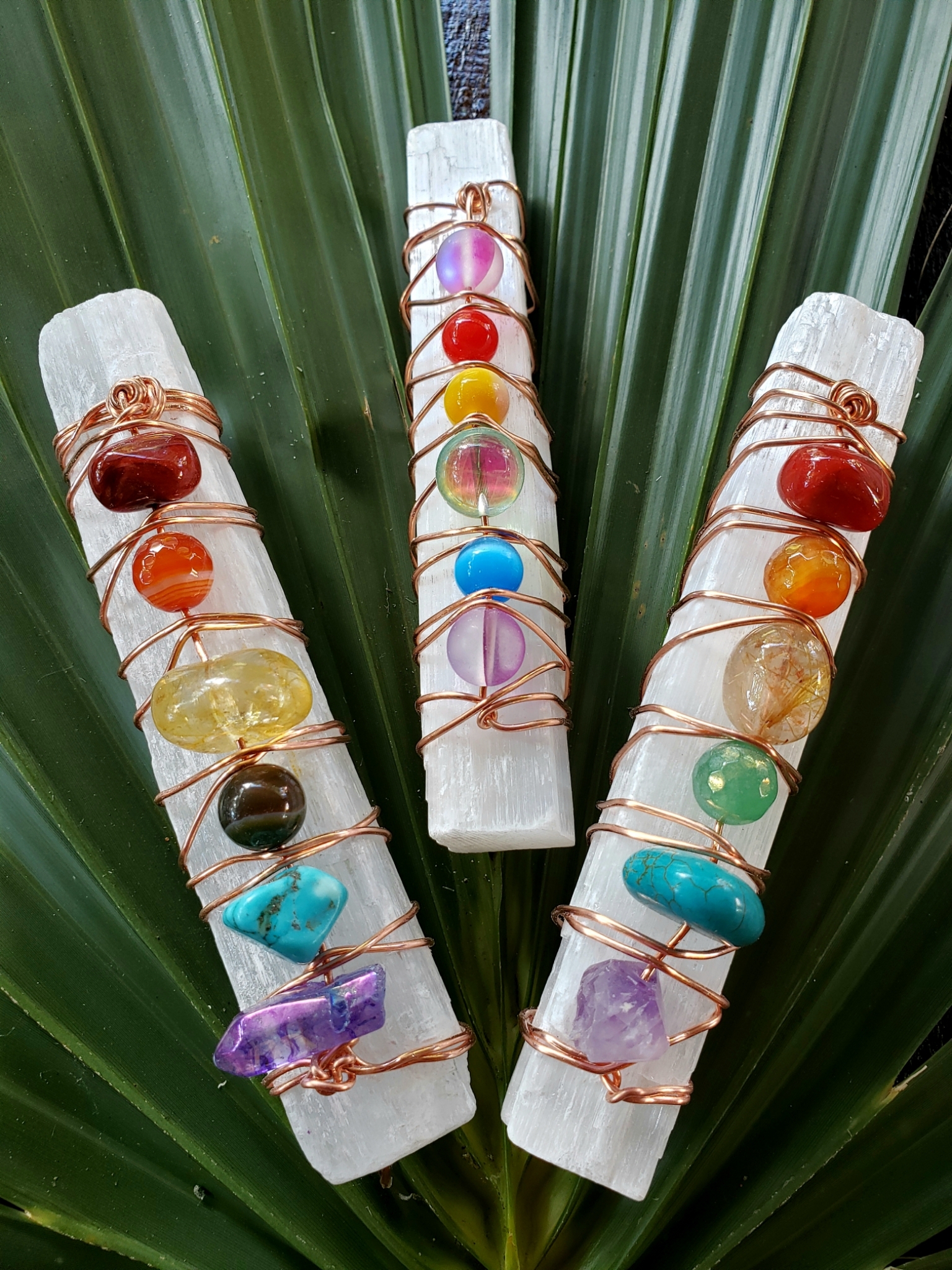 These are all one of a kind made with various stones to cleanse your chakras.
Magical wands hand wrapped with copper wire and various stones.
Please note: Most of our items are handmade by us, please allow up to 5-10 business days to receive your order. There may be a slight difference in beading than pictured due to our unique variety. No two pieces are ever the exact same!